Kyle Jamieson recorded his fifth five-wicket Test run to highlight New Zealand in the Test World Championship final against India in the Ages Cup.
Despite recovering 146-3, India were bowled out for 217 – by his eighth Test match – to make it 5-31 in 22 overs.
Another New Zealand newcomer, Devon Conway (54), responded by reaching the third score of 50+ in his fifth Test round, ending the Black Caps 101-2 after the third day.
Conway must have regretted not paying extraordinary attention when he died a few minutes before the bad light ended operations prematurely, giving India a boost before the fourth day.
Nevertheless, on the frustrating day for Kohli's side, New Zealand's coach Quartet, who lost seven wickets in just 71 overs, took control, with Neil Wagner (2-40), Trent Bolt (2-47) and Tim Southee (1) – 64 all out.
Tom Latham (30) and Conway have built a solid base for New Zealand, and the Black Caps-decorated duo Kane Williamson (12 not out) and Ross Taylor will be tasked with carrying out their responsibilities on the fourth day.
Jameson Black Caps promotes the answer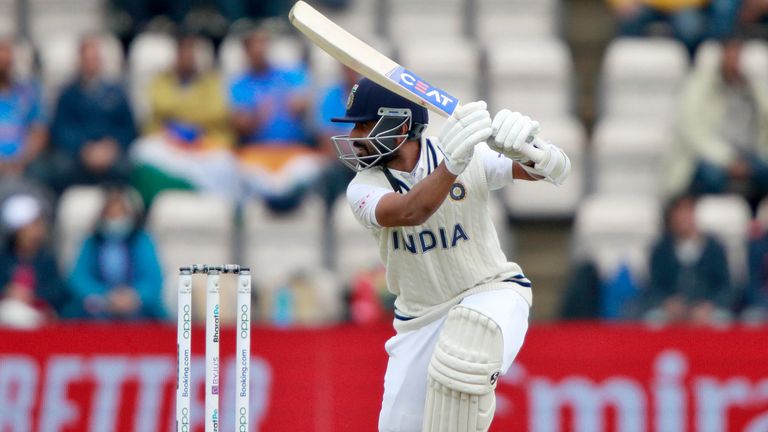 India took the lead before the third day, however a Black Caps bowling demonstration led by Jamison changed the pendulum.
The 26-year-old won a precious scalp from Kohli (44) in his second round; The Indian captain trapped the LPW in a full innings and the goalie's hopeless experiment did not bear fruit.
Jamieson described the destroyer as Rishabh Bandh (4), who was characterized by the constant discipline and hostility of New Zealand's worst sewing attack.
The South faced 19 straight balls before opening his account with a win by the center wicket, but when he looked for another boundary the ball was destroyed – glowing wildly outside his stump and taking the lathe on the second slide, which took a better reflective grip.
Ajinkya Rahane (49) gave up his wicket indescribably after struggling with such an apology under trial conditions. The Indian vice-captain fell straight into the New Zealand net, avoiding a short-distance telegraph delivery from Wagner to the square-foot ladder.
Ravichandran Aswin's enthusiastic cameo helped India cross the 200 mark, but after surrendering to Southee at lunch, New Zealand mercilessly tore their tails.
Jamizon dismissed Ishant Sharma and Jaspreet Bhumra to stamp his five-wicket haul in style, while P.J. Watling took a smart on Bolt's legs to stop a cautious Ravindra Jadeja (15).
Conway and Latham form a solid base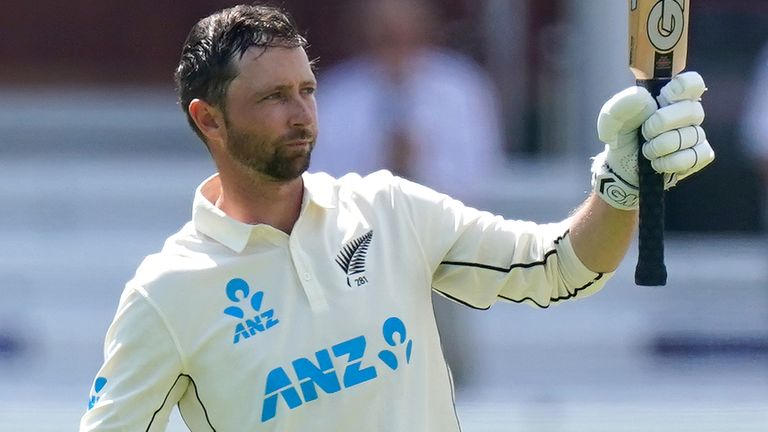 New Zealand's most day-to-day performance characterized their test-match program. They wreaked havoc with the ball and were diligent with the bat.
Conway and Latham negotiated through a tough afternoon session; Tea did not reach 36-0 in 21 overs.
Mohammad Shami played better without a reward; Amazingly the engineering sewing movement and both starters were confused by the sharp bounce from the box, but Latham showed particularly impeccable judgment outside his stump.
The New Zealand openers were not prevented from advancing 70-0 in general moderation, but Aswin made the biggest improvement; The kick was pushed forward by the stolen delivery and Kohli took the net on the extra short card.
This did little to slow down New Zealand's pace as the uncontrollable Williamson gave Conway a better foil as he continued his unbridled passion for racing by lifting half a century off 137 balls.
However, to leave the match with an attractive draw ahead of Monday's match, South India could not escape India's late reshuffle, delivering a foot stump from Ishant to Shami Midway.
Live on Sky Sports Cricket, the fourth day of the World Test Championship final between India and New Zealand from 10am on Monday.
"Typical beer advocate. Future teen idol. Unapologetic tv practitioner. Music trailblazer."