São Paulo (EFE).- Flute Matogroso, one of the great voices of Brazil, reclaimed the essence of Brazilian music with the same boldness with which he faced the military dictatorship (1964-1985) in the past, on the second day of the ' City Festival in São Paulo.
Among rock, rap, funk and electronic concerts, Matogrosso highlighted the rich and combative history of Brazilian Popular Music (MPB) at the age of 82, with a concert that transported the audience to that time of cultural frenzy between the gags.
The composer and dancer also belongs to the same generation as Caetano Veloso, Gilberto Gil or Chico Buarque.
They are living musical legends and Brazil dedicates itself to them every time they take the stage. This Sunday, the audience at the Interlagos Autodrome entertained Matogrosso with endless energy and the same irreverent style that has defined his career.
He jumped on stage wearing one of his golden suits and an apron made of shiny stones and began his performance with the international anthem: "Eu quero é botar meu bloco na rua", a work by singer Sergio Sampaio.
This song suffered from the censorship of the military dictatorship, because between the lines it condemned the regime's oppression and, in a way, called on the population to occupy the streets.
In addition to Sergio Sampaio, Matogrosso paid tribute to other big names in music, such as Rita Lee, who recently passed away. From the Brazilian rock queen, she performed the songs "Jardins de Babilônia" and "Corista de Rock".
He also covered the song "Yolanda" by Cuban Pablo Milanes and Chico Buarque.
The hit show of Nei Matogrosso
But the moment when Cell Phones stood out the most in the public's mind was with "Sangue Latino" by Secos & Molhados, the group from which Matogrosso rose to stardom in the 1970s and whose extravagant images stirred the consciences of the world. Dictatorship. Because of its sexual ambiguity.
Mattogrosso ended his bid under pressure from the "City" organization. In this type of festival, times are highly measured and minutes are carefully counted.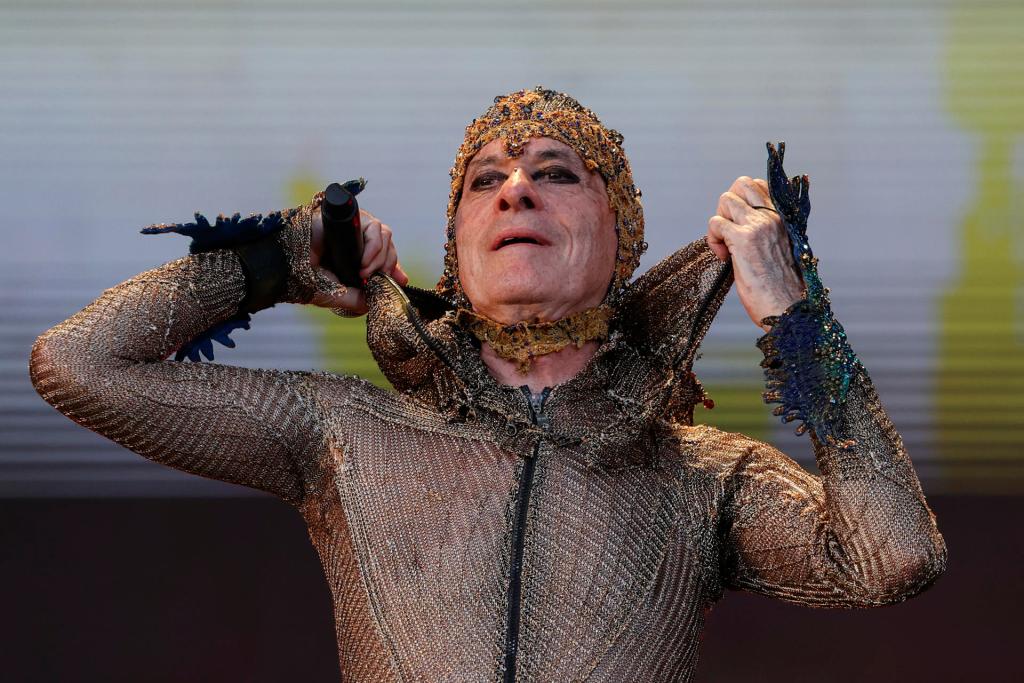 As a final touch, he performed one of his classics, "Homem com H," a satire against male models of toxic masculinity imposed by society.
The highlight of Sunday's event will be Bruno Mars, as he plans to perform the first of two concerts at 'The Town' – the second of which will be on the 10th to bring the curtain down on the event.
"The Town", created by Rio's rock innovators, is expected to welcome half a million people during the five-day concerts, which will continue after the weekend on the 7th, 9th and 10th of this month.
"Travel junkie. Coffee lover. Incurable social media evangelist. Zombie maven."